Residential Lawn Care
Book a free estimate for our Residential Lawn Care services.
Professional Lawn Care Treatment
for Residential Homes, Businesses and Athletic Fields.

Residential Lawn Care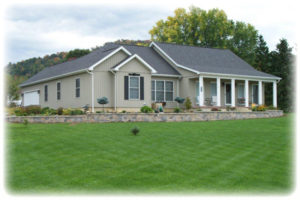 Dr Green Lawn's Residential Lawn Care makes up over 90% of the total Acreage Dr. Green Lawn services. No job is to big or to small as each property is priced accordingly. 1,000 sq. feet to 100,000 sq. feet is not an issue for Dr. Green Lawn that makes house calls. When quoting your property, we come to look at just what we have to deal with as every lawn is different and has different issues that may need to be addressed.
In addition to single family homes, Dr. Green Lawn provides Residential Lawn Care for condo communities, senior housing and apartment complexes.
Signing Up is Simple and Easy!
Get the best lawn care services in New York and Pennsylvania
Our Service Area
Dr Green Lawn provides Allegany NY Lawn Care services to the following communities in New York and Pennsylvania.
New York Lawn Residential Care Service Areas:
Pennsylvania Residential Lawn Care Service Areas:
Serving New York & Pennsylvania's
Lawn Care Needs For 35 Years.